Mathematics is the foundation of all the Sciences, Engineering and Coding subjects. At Logic Learning we believe everyone is capable of not just learning, but mastering and enjoying mathematics if given the right opportunity and guidance.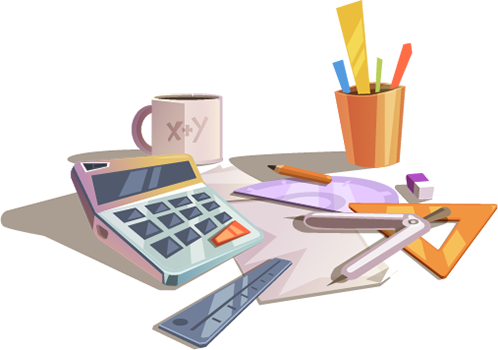 Our team at Logic Learning has been teaching math for over 30 years. Our curriculum is based on developing strong fundamentals through regular practice, as well as understanding math concepts through word problems. Our program follows the world-renowned Singapore math model. While mastery in basics is important, we strongly believe that math is about understanding, problem solving and applying math concepts.
Who can take this course?
Juniors (Age 3-6): Start developing your child's love for math early. Our Junior Program is designed to help your pre-schoolers get a head start. Our teachers are experienced in early childhood education and know how to make math fun and engaging for early learners.

 

Primary (Age 7-12): Mastering mathematics at a young age is critical to developing confidence and success in math for high school and beyond. Students who join our Primary program see immediate results. Our program is designed for children who need remedial help or for those who are looking to challenge themselves beyond their grade level.

 

Secondary (Age 13+): Our secondary program will help students who are struggling with math or students who are looking to advance and prepare for entrance exams. Our program will help students understand and master advanced math concepts such as Factorization, Trigonometry, Advanced Functions and Calculus. Let a professional mathematician explain complex concepts and prepare your child for university.
Sign up for an assessment to discover your child's strengths and weaknesses in math.
Based on the results, we will develop a customized learning program for your child. Sign up